If current server doesn't work please try other servers below.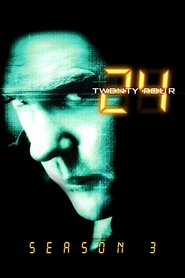 Overview:
Saunders begins making demands on the President. He forces Palmer to hold a strange press conference and then orders the death of the CTU agent who can trace him.
Jack learns of a woman who can lead him to Saunders, but a surprise attack shifts the balance of power.
As Gael's symptoms get worse, Michelle devises a way to relieve the suffering of the victims at the hotel.